Car Armrest Cushion- Make Your Long Journeys Comfortable!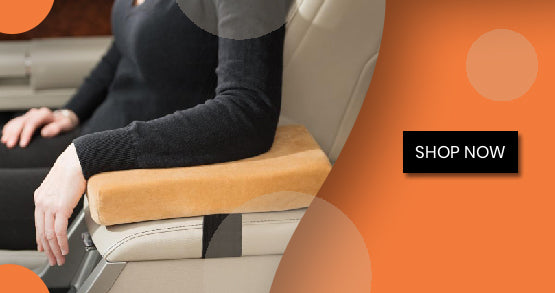 Do you often keep on travelling to exciting places? If yes, then you must check out this car armrest pillow which offers the maximum comfort and makes long drives much better.
Most of the car's consoles are hard on the arms especially when you have to travel for prolonged hours. You definitely need a comfortable place to rest your arms and you can do that easily by just equipping that hard console of your car with the soft padded cushion.
Car armrest cushion is integrated with the soft poly foam that offers optimum support and uplifts your arms as well. The soft velour cover makes the cushion much more comfortable and also eliminates the pressure from your arms.
Apart from this, the equipment doesn't hamper the access to storage which is quite amazing. The pillow also gives the protection to the console against dirt, food spills and other stains.
The installation, on the other hand, is quite convenient as you just have to place it and wrap an elastic strap around it. It is ideal for trucks, SUVs, minivans, Audi, BMW etc. It is available in a medium and large size so that you can select the one that matches your needs.