Get To Know All About Adult Size Bibs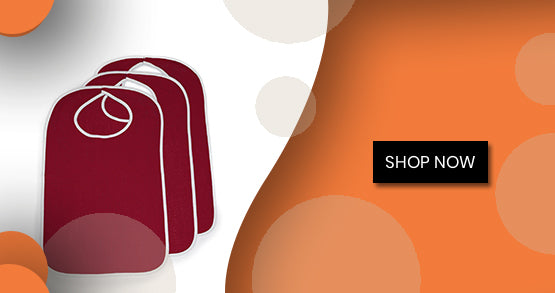 You must have heard about the bibs used by the parents for their small kids to prevent their clothes from unwanted food spills. But, have you checked out the amazing collection of
adult size bibs
featured at the platform of Comfort Finds? The adult size bibs are used by the elders and patients as well to secure their clothes.
The collection of bibs includes waterproof bibs, lightweight bibs, extra wide and long bibs, bibs with crumb catcher pocket and terry cloth bib. The bibs are integrated with distinct closure options like snap closure and a Velcro closure that makes the put- on and take off procedure really convenient for the user. All the bibs are made of stylish and premium quality cloth material which can be washed easily in a machine.
There are various packs available so that you can buy in bulk at one time as bibs are used frequently at home and outside as well. These bibs are really comfortable to wear and also come in a variety of different patterns that offer a stylish look. Apart from the look, the coverage is also amazing as it covers the front side really well.